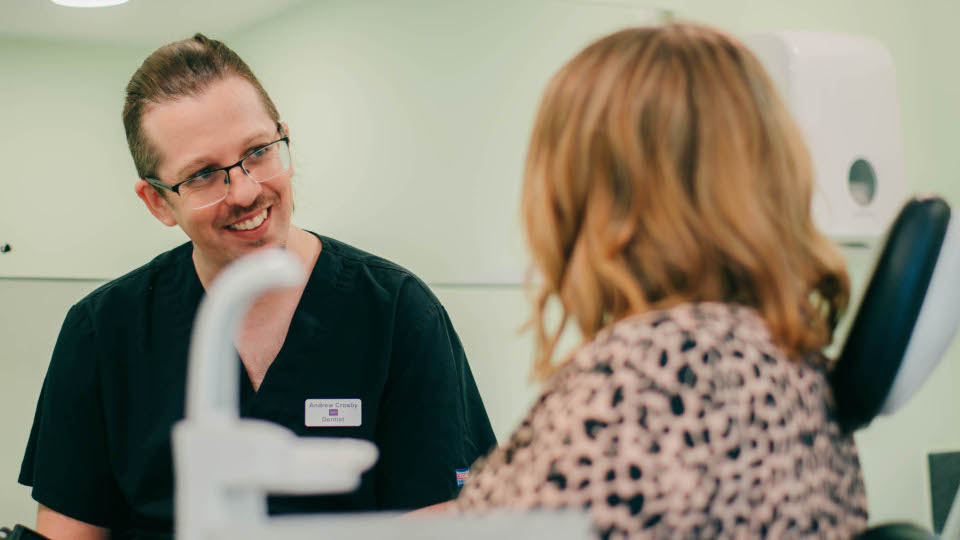 A healthy mouth makes for a healthy mind and body!
Keeping your mouth, teeth and gums healthy is vital for the prevention of disease and long-term dental problems. Regular dental health examinations and hygiene therapy are essential. Think of them as akin to the regular servicing of your car or machinery. Hygienists prevent disease and dentists treat it so with regular visits, we ensure problems are avoided or treated as soon as they become an issue, thus minimising treatment costs, pain and discomfort.
Good dental habits start from a young age so we encourage families to bring their little ones along to dental appointments. Our dentists are trained professionals; sympathetic to patients' needs, especially children and those who might be slightly anxious. We will do everything we can to put you at ease and provide a positive experience.
During our 20-minute hygiene appointment we will:
Check your teeth for signs of decay and damage
Examine your mouth for gum disease, inflammation and infection
Asses your teeth for wear
Screen your mouth for oral cancer
Deep clean your teeth and gums to help relieve bad breath
If you notice your teeth are stained and discoloured from eating curries, smoking or drinking red wine, tea and coffee, you might like to opt for Airflow polishing. For an additional fee, this painless and non-invasive method of cleaning is great for removing stains, bringing back your natural teeth whiteness and giving you a cleaner, brighter smile. Ask for details when booking your hygiene appointment.
I'd like to book a dental health examination